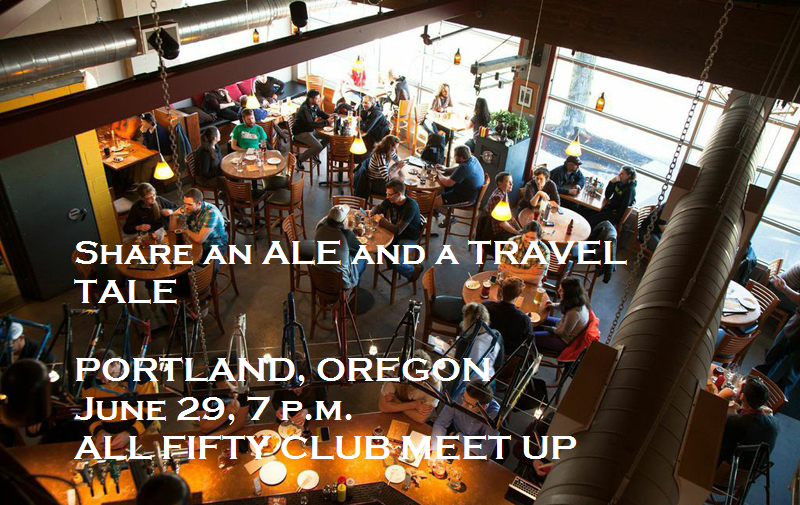 Come join us for our first meet up in Portland, Oregon on June 29th, 2015 at 7 p.m. at Hopworks Urban Brewery (HUB). The HUB is partnering with The All Fifty Club to offer a free beer (or soda) to the first fifty 50-staters! Come share and ale and a travel tale! All Fifty Club President Alicia Rovey is in town to meet and greet and celebrate visiting her 50th state - Oregon! The HUB is a family-friendly, unique venue located at
2944 SE Powell Blvd, Portland, OR 97202
.
The All Fifty Club is for people
who have or who want to
visit all fifty states. We have over 2,100 members from all 50 states and over 10 countries. All Fifty Club membership ranges from college students to seniors, from those who love camping to those who prefer 5-star hotels.
Any person who has visited all fifty states automatically qualifies for membership in the club. Travelers become official members by registering with the All Fifty Club. By doing so they can receive a congratulatory achievement certificate and other merchandise and be recognized as a 50-stater. Travelers are encouraged to join as associate members once they have visited 35 states. JOIN TODAY!
www.allfiftyclub.com
,
www.travelgoalgetter.com