Author: Eric
This year we will be following the travels and experiences of the Amazing Race Season 21 using the
Travel Goal Getter iPad App
which allows you to mark your own map of the world and keep track of bucket-list travel experiences. One of our favorite travel related shows on television, Amazing Race Season 21,
Episode 2 left me asking - what is the deal with the pit stop guy? Read on for the full story!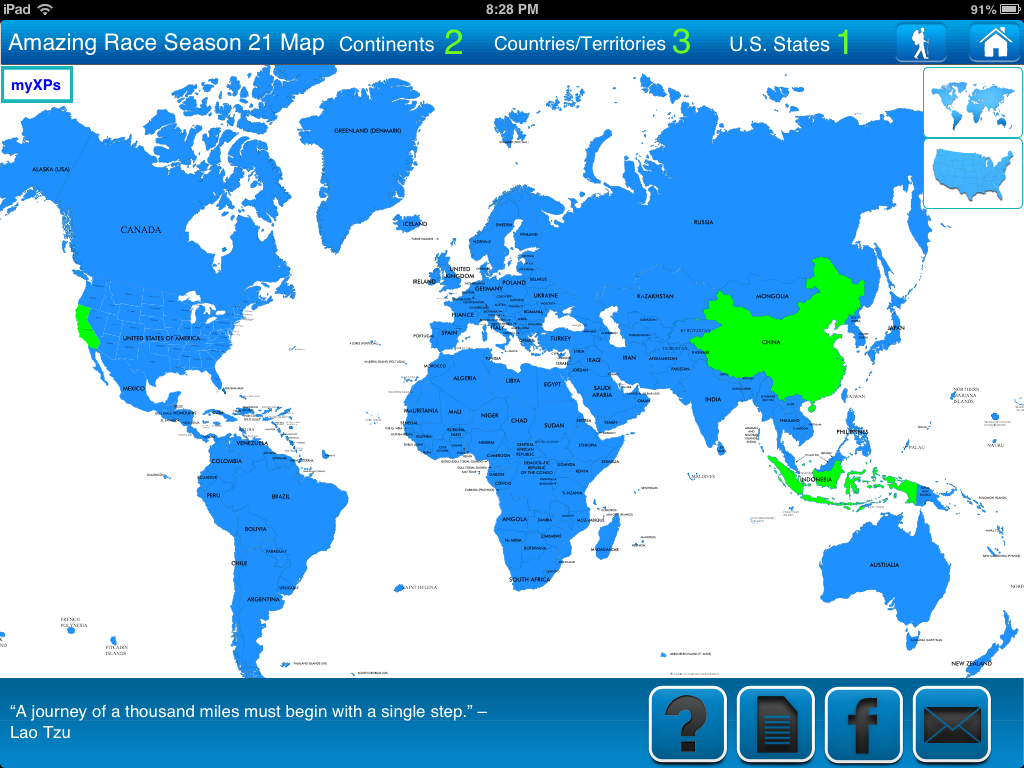 Episode 2 had the contestants flying from Shanghai, China to Surabaya, Indonesia.
Here is a summary of the activities/experiences that the teams had to accomplish before checking in to the pit stop:
► First, teams had to be specators on scooters following a set of bulls at a traditional bull race - they really didn't have to do anything but ride as a passenger on the scooter.
►
Next, the amazing racers had to pedal a human powered kiddie amusement ride while making balloon animals for the kids. If you've ever tried to make a balloon animal - it is harder than it looks!
►
Lastly, teams had to choose between delivering 10 65lb ice blocks to a local market or sort fish at the same market. The transportation of the ice made it difficult
Eposode 2 was lacking on exciting moments and the most interesting part of the episode for me was the man at the pit stop who had 10-12 inch finger nails! The real kind. Real weird - like Guinness Book of World Records weird. Definitely a head turner! To catch up, please watch
Amazing Race on CBS
.