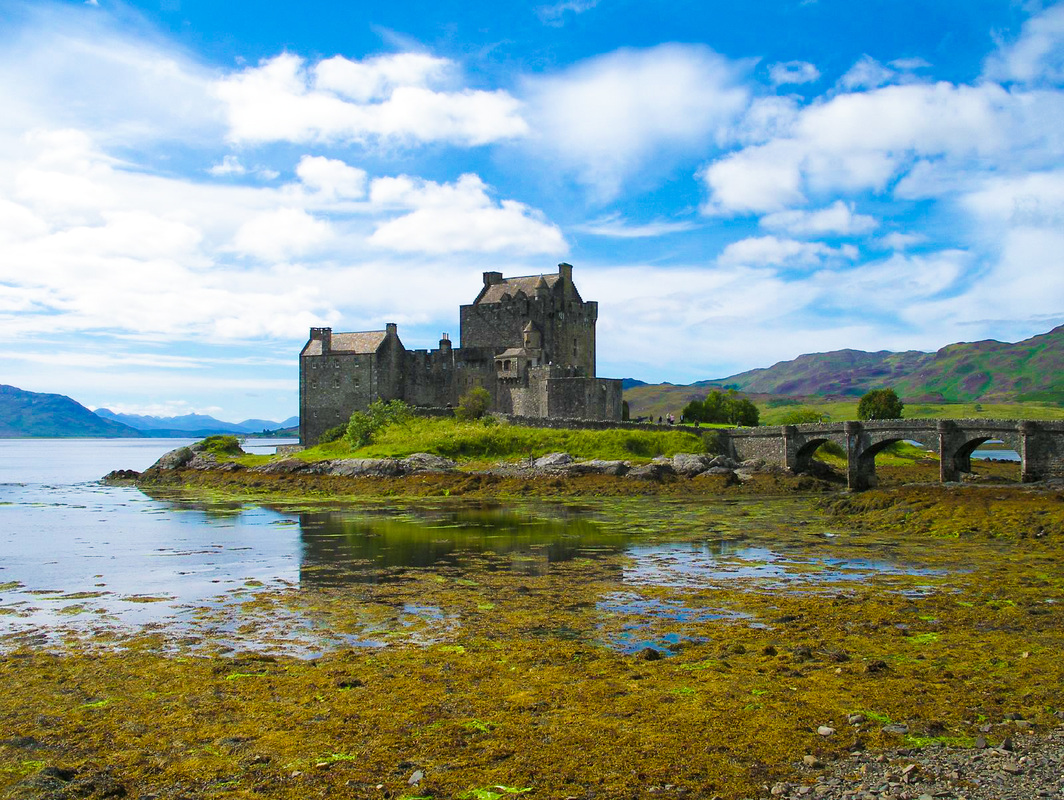 Eilean Donan Castle, Scotland. Photo used under creative commons by
Shadowgate
.
We have been following teams this season as they traverse around the world on the award winning CBS show,
The Amazing Race
. Amazing racers were in Scotland on last Sunday's episode. We came across a couple of useful resources/articles to learn about planning trips to Scotland:
Scotland travel and budgeting tips from Nomadic Matt
- Matt says, "
Scotland is not just the land of Braveheart, haggis, and sheep herders. It is filled with castles, stunning lochs and mountains, beautiful parks, and welcoming locals. Whether you spend time in the bustling city, visit the University of Glasgow, admire the view of Edinburgh from Arthur's Seat or walk through..." read more
Lonely Planet's Introducing Scotland
- Lonely Planet says, "
As an old Scots saying has it, 'guid gear comes in sma' bouk' (good things come in small packages). And despite its small size, Scotland certainly has many treasures crammed into its compact territory. There's something for all tastes. For the history buff, few cities compare with..." read more
All of the above resources were found using our
Top Travel Blogs Search Engine
that only searches the top 150 travel blogs in the world. This type of focused search helps save time when searching for information on a destination.
To get caught up, these are the episodes we've recapped thus far and some resources are provided with each location to give you ideas to plan your own trip.
Episode 8 & 9 -
Germany & Switzerland
Episode 7 -
Botswana
Episode 6 -
Botswana
Episode 5 -
Vietnam
Episode 4 -
Bali
Episode 3 -
New Zealand
Episode 2 -
Bora Bora
Episode 1 -
Bora Bora
You might also like...