Author: Eric
This year we will be following the travels and experiences of the Amazing Race Season 21 using the
Travel Goal Getter iPad App
which allows you to mark your own map of the world and keep track of bucket-list travel experiences. One of our favorite travel related shows on television, Amazing Race Season 21, Episode 3 left us laughing when one of the team members said, "It's like years of culture in my mouth!". Read on for the full story!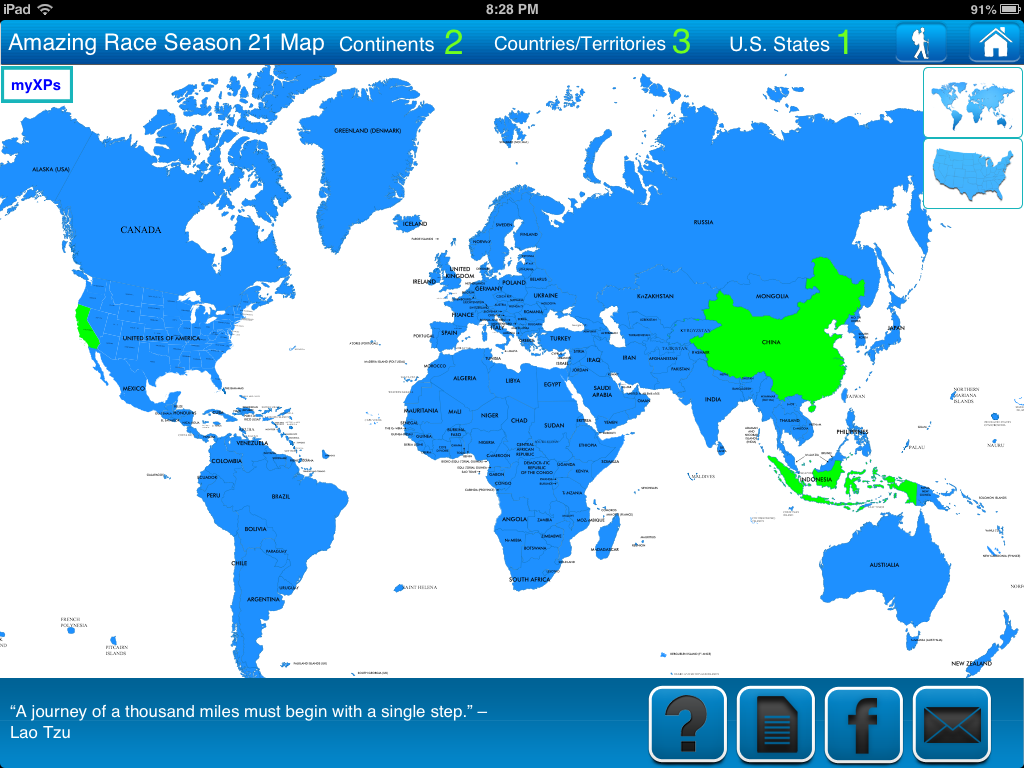 No new countries for the amazing racers this week. They spent some more time in Surabaya, Indonesia and took a train to Bangil, Indonesia.
► Before the teams left Surabaya, they had to carry & serve 20 bowls of food to hungry restaurant patrons. Some teams struggled with this task but they didn't take long to get the hang of it and soon the teams were catching a train to Bangil.
► While in Bangil, the teams choose between "egg on head" or "lion head". The egg head task involved a coconut that acted as a mini fire upon which an egg was being cooked. The lion head task involved racers putting on traditional costumes with lion heads. Apparently, part of the lion headpiece apparatus went into the mouth, presumably for stabilization. It was at this point that one of the amazing racers was uncomfortable with having it in his mouth and make the comment, "It's like years of culture in my mouth!".
To catch up on past episodes, please watch
Amazing Race on CBS
.