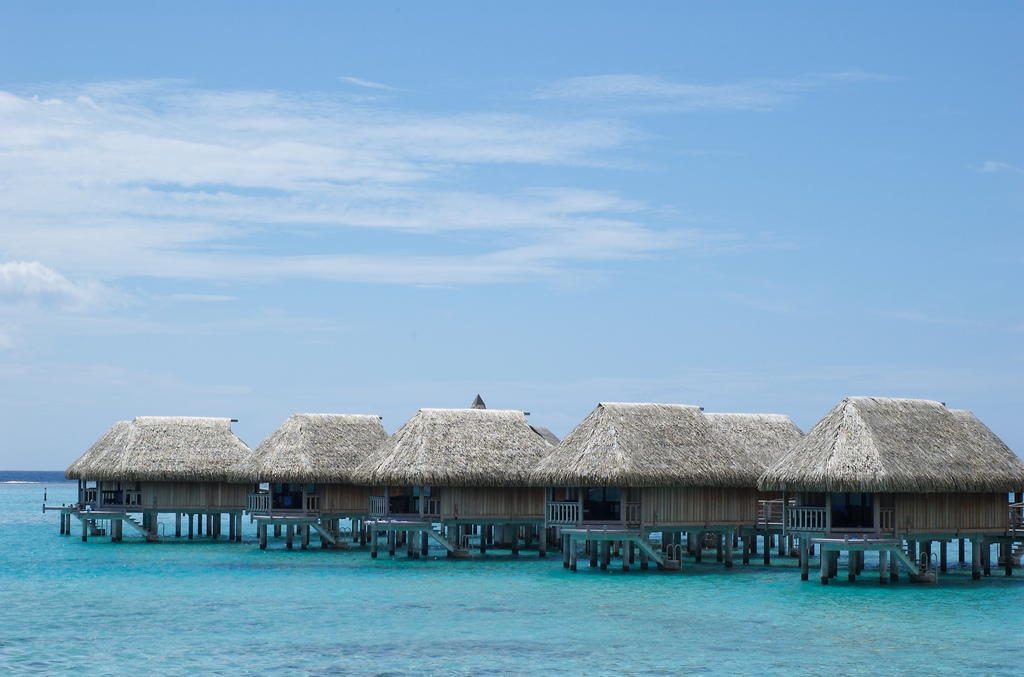 Over water bungalows, Bora Bora. Photo used under creative commons by
<SLiM>
.
Amazing racers were still in the French Polynesian Islands for episode 2, season 22 of The Amazing Race. Teams traveled to the island of Motu Toopua Nui where they spent most of their time completing tasks on the Hilton Bora Bora Nui property. It is obvious why Tahiti, Bora Bora and the neighboring islands are a popular destination for honeymooners and vacationers as the crystal blue waters are truly breathtaking. There are very few places in the world that have over water bungalow accommodation options and the Hilton Bora Bora Nui is no exception. I found this very thorough
review of the Hilton Bora Bora Nui
that provides more insight to staying at this property. Also, check out
Overwater Bungalows in Bora Bora - A Complete Guide
which gives details on all of the over water Bora Bora options including links and estimated costs. Have you vacationed in Tahiti or Bora Bora?
Share your story
!
Next stop for the Amazing Race - New Zealand!
Author: Eric
You might also like...