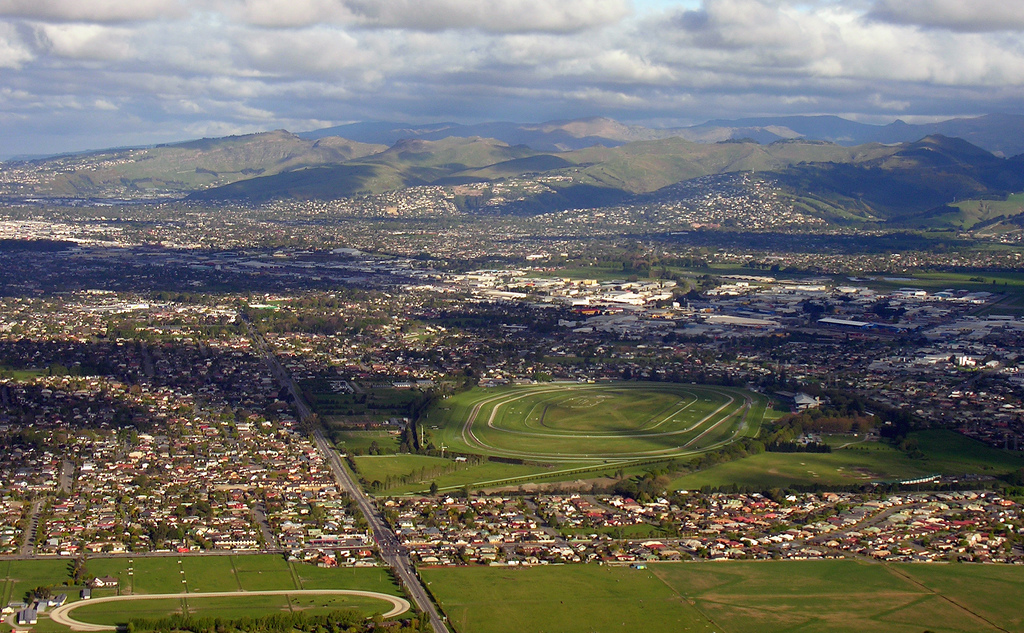 Christchurch, New Zealand. Photo used under creative commons by
PhillipC
.
Amazing racers departed Bora-Bora for New Zealand. First impressions of New Zealand? Pure beauty! It is evident that outdoor activities are plentiful in New Zealand and teams were first treated to a jet-boat adventure. There are numerous jet-boat options available and this New Zealand
jet-boat
resource is a good start for connecting with some outfits in
Queenstown, Canterbury, Buller & Makarora regions in the South Island and the Rangitaiki, Whanganui and Waikato Rivers in the North Island.
Teams also participated in some Shemozzle obstacle course activities. If you are wondering what in the world Shemozzle is, the
Shepherd's Shemozzle is part of the annual
Hunterville Huntaway Festival
which in years past has seen competitors swallowing raw eggs, munching on dry weetbix washed down with a can of warm beer, huhu bugs with cold cooking oil or a sheep's eye and cream. This is definitely a spectator sport for me! Teams checked into the pit stop at the picturesque luxury resort
Terrace Downs
located in Canterbury.
Nomadic Matt has additional resources for New Zealand on his website, some of which are budgeting tips.
Next stop for the Amazing Race: Bali!
Author: Eric

You might also like...