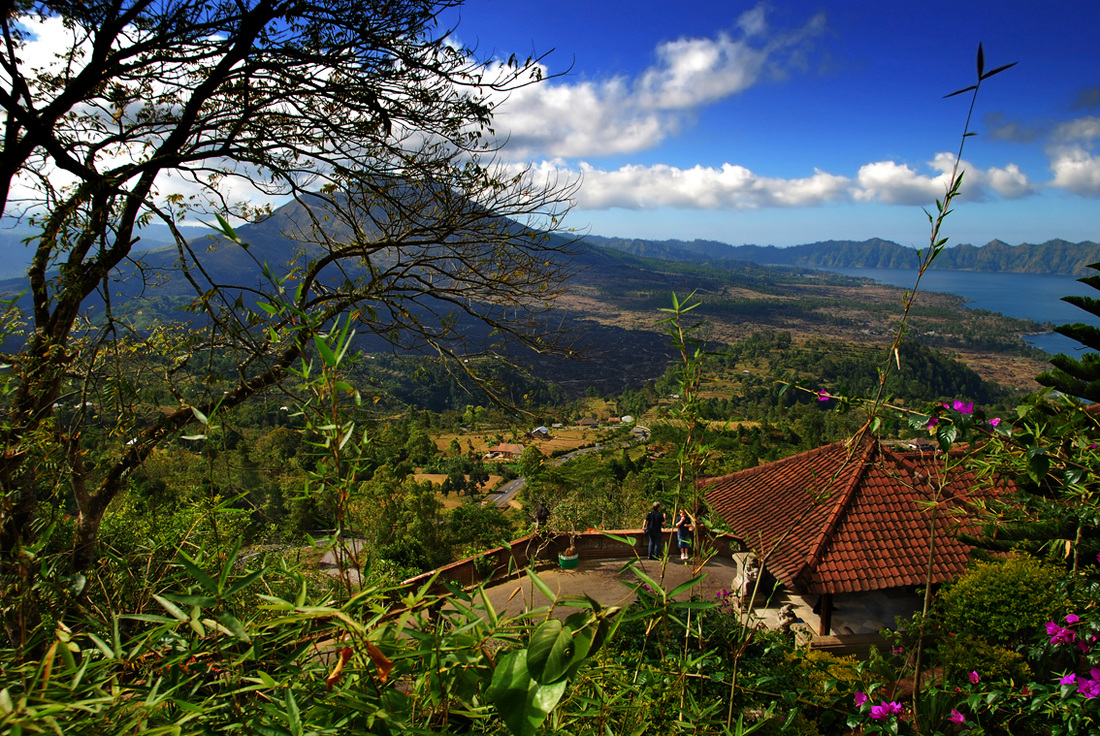 Mt. Batur and Lake Batur, Bali. Photo used under creative commons by
williamcho
.
Amazing Racers traveled from beautiful New Zealand to equally picturesque Bali in Episode 4 on The Amazing Race. Teams visited the
Ubud Monkey Forest
, which is a main tourist attraction in Ubud where visitors can watch over 600
long-tailed macaques in a lush forest.
TravelDudes.org
provides some details of things to do in the area and specific to the
monkeys
warns visitors, "
don't bring any food or risk bites and rabies injections.".
Nomadic Matt advises (to avoid a potential unprovoked monkey attack) to skip the Monkey Forest and instead visit the
Jatiluwih Rice Terraces
, some of the most photographed landscapes in the area.
Racers also visited a temple which are commonplace in Bali. World traveler Nomadic Matt explains on his website that, "
There are at least three (temples) to every city and they are considered to be the best-known attractions. The most prominent temples are the nine directional temples and The Mother Temple.". Spend some time exploring the stunning website BaliTempleExplorer.com that has an interactive video of several Bali temples to become immersed in the experience of visiting a temple.
For more information about visiting Bali visit Lonely Planet's Bali page and start planning!
You might also like...