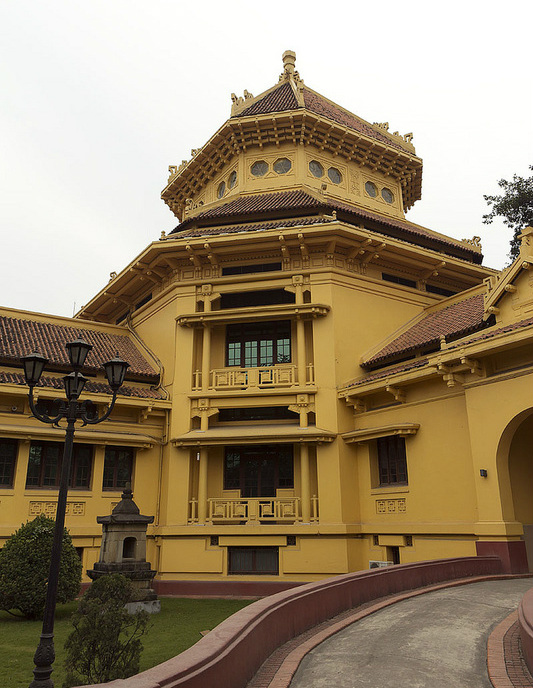 National Museum of Vietnam History, Hanoi, Vietnam. Photo used under creative commons by
DerFussi
.
Amazing racers traveled from Bali to Hanoi, Vietnam in Episode 5 of The Amazing Race, Season 22. Vietnam, with a population of over 87 million, is described by
Lonely Planet
as a country "
Blessed with a ravishing coastline, emerald-green mountains, breathtaking national parks, dynamic cities, outstanding cultural interest and one of the world's best cuisines, Vietnam has it all." I return to Nomadic Matt as a first-hand reference who has a handful of posts on Vietnam and the area including an article about why he will never return to Vietnam. Take a look at "Echoes of War in a Land of Peace" from gonomad.com that contains some travel tips on visiting Vietnam. For further articles just search Vietnam on our custom Google search, Top Travel Blogs Search Engine that searches only the top 150 travel blogs in the world which typically results in very relevant search results.
You might also like...