Many in the travel community know of world traveler Gary Arndt and later you'll learn about Gary's doppelganger (with only the positive definitions of the word intended!) of sorts, Garry Arndt. For those who don't know Gary...he explains on his
website
, "In 2007 I sold my house and have been traveling around the world ever since." In fact, Gary's travels are amazing and quite unbelievable. He has visited all seven continents, over 116 countries and territories, all 50 US states, nine of the Canadian provinces, every Australian state and territory, over 125 US National Park Service sites, and over 180 UNESCO World Heritage Sites. Wow! Gary is in the uber-traveler category with few fellow passengers. As of this publication date, Gary is currently on an extended visit to Germany where he is visiting 27 UNESCO sites.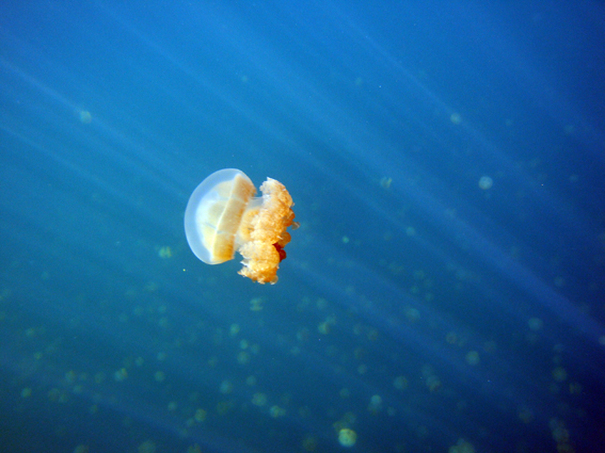 Gary has been here - Jellyfish Lake, Palau. Photo used under creative commons by
lakshmioct01
.
Gary's gift to the rest of us (who dream of traveling to just a fraction of the places he has visited) is his travel blog and website, appropriately titled
everything-everywhere.com
. Through his stories, beautiful pictures, travel tips, and insights, Gary lets us accompany him on his journey. From crossing the Arctic Circle to swimming with jellyfish in Palau, his travel experiences are captivating. I'd be remiss not to admit that a bit of travel envy flows through my veins when reading about Gary's adventures. But that's the point; Gary inspires travel. Gary inspires exploring and learning about the world around us. In his own way, Gary has single handedly been our remote tour guide and we thank him for sharing his journey with us. You can also catch Gary on "This Week in Travel" podcast with regular co-hosts Chris Christensen (
amateurtraveler.com) and Jen Leo (Los Angeles Times).
Aren't two Arndts better than one? Read on to learn about Gary Arndt's doppelganger of sorts, Garry Arndt!



An uber-traveler in his own right, I'd like to introduce you to
Travel Goal Getter Member
Garry Arndt. Garry, an Air Force Vietnam Veteran, has visited all 50 US States, over 30 countries, and five continents. Thanks in part to his military service, Garry has been to some very difficult, if not impossible, to reach places including Wake Island, Midway Island, and Ascension Island. Additional notable visits include Iran, Pakistan, Cuba, Greenland, Bahrain, Libya, Malta, Senegal, and Ethiopia.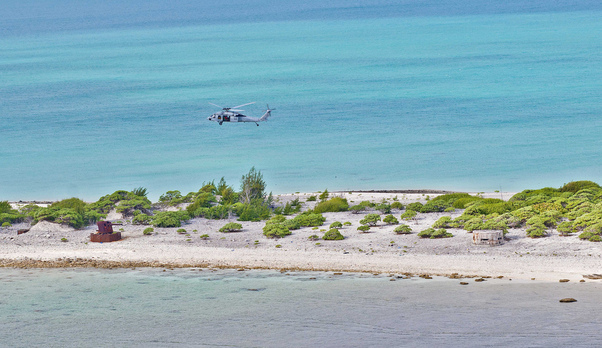 Garry currently focuses his travels in the US and likes to visit unique places such as the "
largest things
," museums of interest, factory tours, Vietnam Memorials, and historic and natural parks. He has been gracious to share many photos and stories of his journeys with Travel Goal Getter and we are thankful to have him as one of the most active members of our
community
. We also thank Garry for his sacrifice and service to our country.
Whether you travel like Gary or Garry, there are endless places to explore and opportunities to learn about the world around you (it doesn't always take a plane ride to get there either!). Sometimes all it takes is an Arndt to inspire you to
achieve your travel goals
! Are you full of excuses that are holding you back from traveling or traveling more? In four simple steps you'll be on your way to
turning your perception about travel in lies
!
We'll leave you with a quote...
"Twenty years from now you will be more disappointed by the things that you didn't do than by the ones you did do. So throw off the bowlines. Sail away from the safe harbor. Catch the trade winds in your sails. Explore. Dream. Discover."

Mark TwainSee more travel and goal quotes...
Author: Eric

You might also like...