We've been busy! Thank you for all the feedback about the
Travel Goal Getter iPad App
. We are working hard to make it even better! We have some exciting improvements coming soon and we'd like to give you a sneak peek. Look for these app updates to roll out in the next month or so.
In addition to performance enhancements (smoother pinching in and out of the map and quicker response), we've added over 25 additional map areas so you can customize your map even more to track the places you've been and the places you want to go.
For example, the United Kingdom will be able to be marked separately as England, Scotland, and Wales. Additionally, Northern Ireland will be able to be marked as well.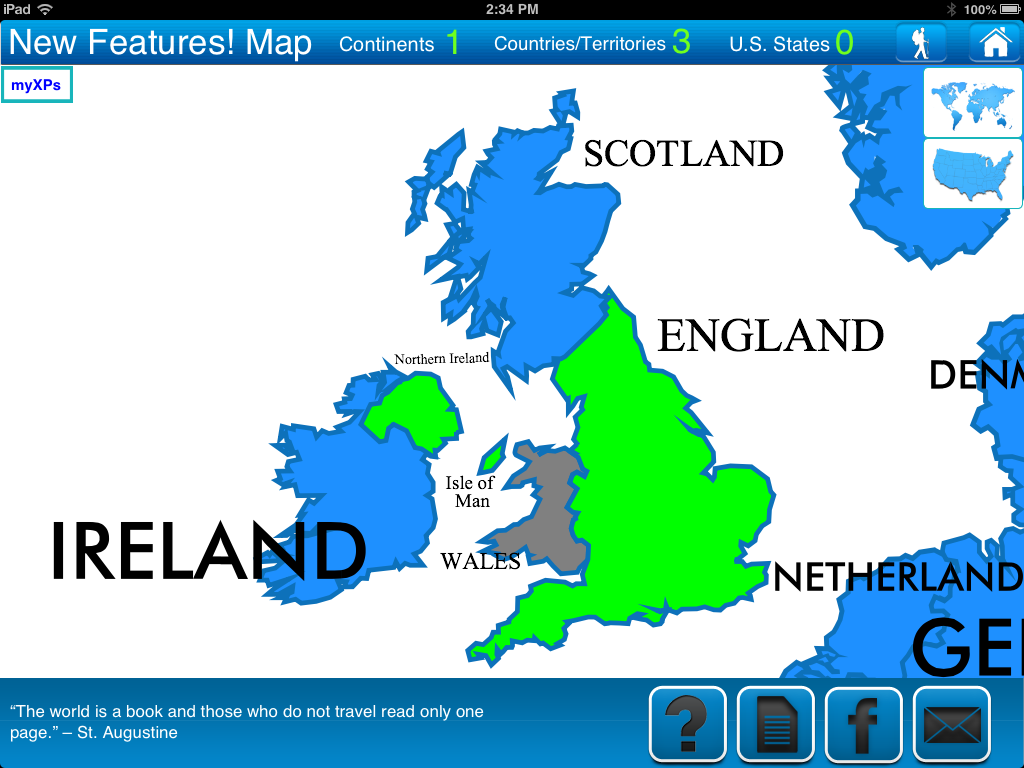 Users will be able to mark the 13 territories and provinces of Canada separately in addition to Price Edward Island and the islands of Pierre & Miquelon. Previously, if you marked anywhere on Canada, the entire country was marked.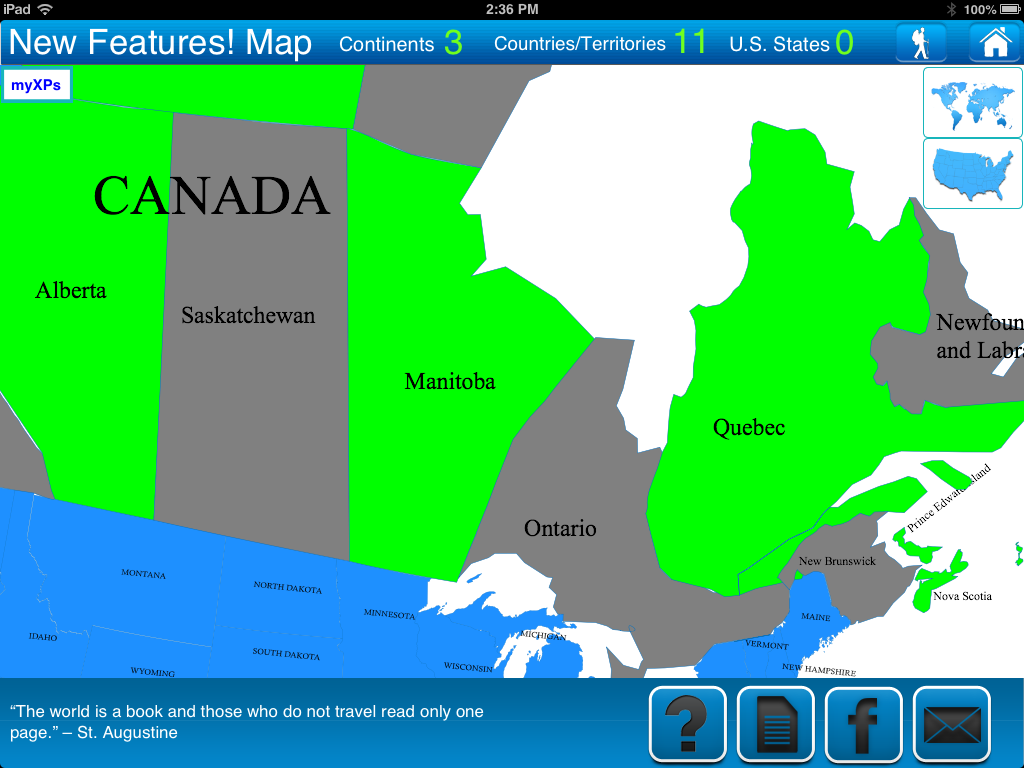 Turkey and Russia technically straddle 2 continents, Asia and Europe. We've reflected this on the updated map and users can mark each area separately to indicate which part of the country they visited to more accurately track continents visited.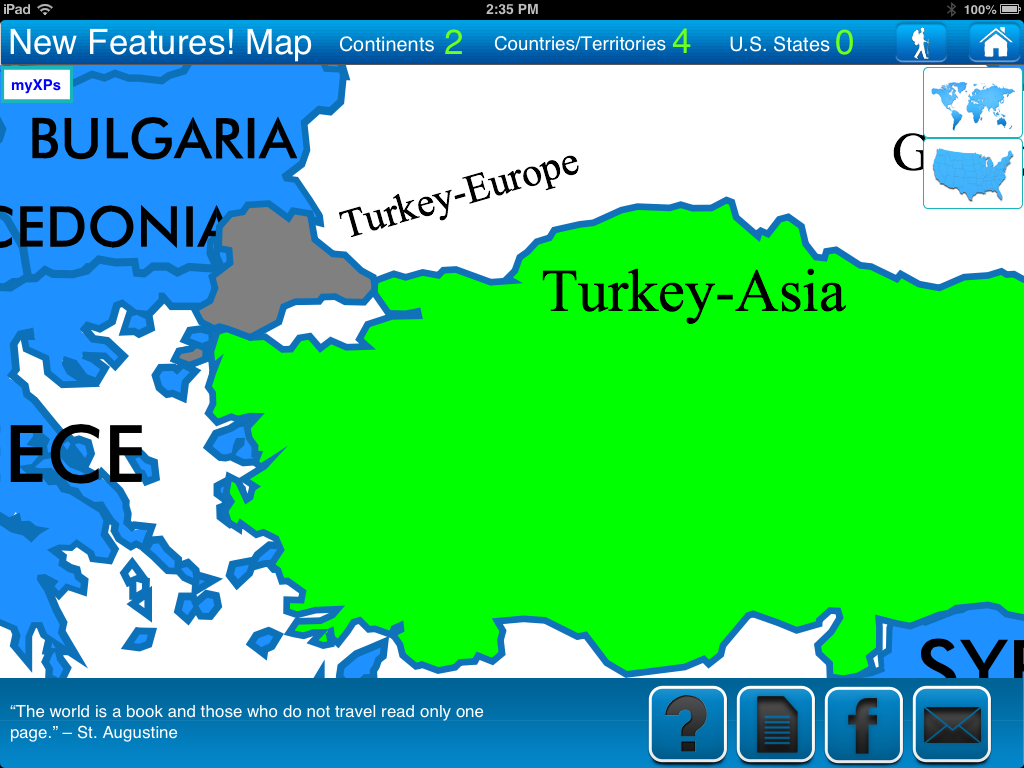 We also added some additional areas that can be marked separately such as Hong Kong and Tibet, and a few more that are either removed from the parent country, or geographically, politically or ethnologically different. Well, that's it for now! But we aren't done quite yet - we'll keep listening your feedback to make the app even better so keep the comments coming.

Happy Travels and Thank You for Your Support!

You might also like...