As spring arrives in full force in most parts of the US (unfortunately, for some of us snow is still on the ground!), we are reminded that summer will be here before long. If you are in the midst of planning your summer travels, consider some of the free, reciprocal and discount museum programs and resources listed below that will help save you money on multiple museum visits, especially if you are traveling outside your hometown.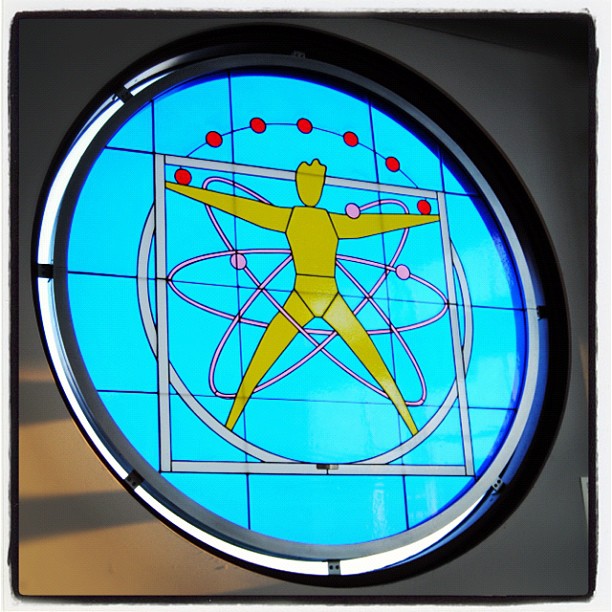 The Da Vinci Science Center, Allentown, PA. Photo under under creative commons by
Lehigh Valley, PA
.
The North American Reciprocal Museum Association
- The North American Reciprocal Museum (NARM) Association is an affiliation of arts and cultural institutions across North America. Individuals who join a participating NARM institution can receive free admission/discounts at over 650 institutions.
Association of Science - Technology Centers, Passport Program
- Visit a science center or museum—for free! Join the savviest of science-loving families and adults and get free admission at science centers and museums around the world.
How? First join your local participating science center or museum. Then check the ASTC Passport Program list to find other participating museums—now more than 300 in over a dozen countries. Then get ready to go!
The National Parks and Federal Recreational Lands Pass Series
- A pass is your ticket to more than 2,000 federal recreation sites. Each pass covers entrance fees at national parks and national wildlife refuges as well as standard amenity fees at national forests and grasslands, and at lands managed by the Bureau of Land Management and Bureau of Reclamation. A pass covers entrance and standard amenity fees for a driver and all passengers in a personal vehicle at per vehicle fee areas (or up to four adults at sites that charge per person). Children age 15 or under are admitted free.
Association of Zoos and Aquariums, Reciprocal Admissions Program
- One of the benefits of becoming a member of your local AZA-accredited zoo or aquarium is free or discounted admission to the nearly 150 AZA-accredited zoos and aquariums that participate in the AZA Reciprocal Admissions Program.
American Horticultural Society, Reciprocal Admissions Program
- A current membership card from the American Horticultural Society or a participating garden entitles you to special admission privileges and discounts at nearly 300 gardens.
Association of Children's Museums, Reciprocal Program
- The ACM Reciprocal Program is a voluntary network of ACM member museums open across the U.S. and Canada that reciprocate discounted admission to one another's members that hold premium family memberships.
Nearly 200 museums participate in the network and reciprocate 50% off general admission for up to six (6) people.
Museum Day Live
- In the spirit of Smithsonian Museums, who offer free admission everyday, Museum Day Live! is an annual event hosted by Smithsonian magazine in which participating museums across the country open their doors to anyone presenting a Museum Day Ticket...for free.
Only an official Museum Day Live! ticket (download online) is eligible for free entry. Over 1500 museums participated in 2012.
Museums on Us - Your Bank of America or Merrill Lynch Card gets each cardholder one free general admission to over 150 museums nationwide on the first full weekend of the month.
Target Days - List of f
ree and reduced-price Target events across the US.
MuseumFreeDays.com
-
Museum Free Days
offers comprehensive, up-to-date free admission information for museums in major cities across the United States.
You might also like...