Jason and Jennifer James
have completed all 50 and have the tattoos to prove it! They visited every state as a couple before they turned age 30. During their travels they attended baseball games in all
30 professional baseball stadiums
. Thus 50-30-30! What fantastic memories they share. If a marriage can last through an adventure like that then the marriage is bound to last forever!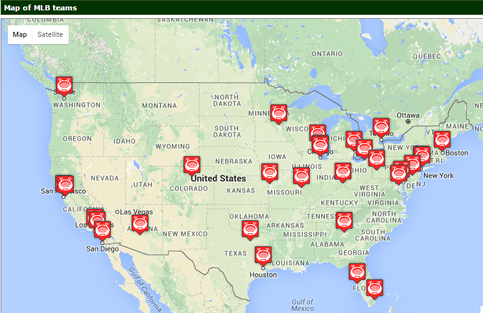 768 miles in 23.5 hours, rolling black-outs, snowfall...
For one of their trips they rented a convertible at the San Francisco airport at 7 in the morning. They drove down Lombard Street and across the Golden Gate Bridge before heading to
Muir Woods National Monument
. Then they drove through the fields of Wine Country and stopped at the
Jelly Belly Tour
in Fairfield, CA. They visited family in Colfax, CA then onto Reno, NV. After a quick dinner and visiting several casinos, the city began experiencing rolling blackouts from heavy winds. They headed back to San Francisco but had to drive through heavy snowfall in the Sierra Mountains near Truckee. No visibility for several hours! They arrived in San Francisco at approx. 4 a.m. and used their last couple hours of the rental and it's prepaid gas driving all over the city. That's some Travel Goal Getters!
Favorite place
: San Francisco
Memorable eats:
cheesecake in Phildelphia, pizza on Atlantic City Boardwalk
Picture
: Jennifer and James
on the longest floating boardwalk in the world in Coeur d'Alene, Idaho.
May the travels continue! Thanks for the inspiration!